To give you an even better user experience on the Macsteel Online Shop, we are changing how items are added to cart. The way materials will be added to your online shopping cart will change on the 13th of July and we wanted to inform you in advance that the website is going to look slightly different. We are here to explain the process:
HOW ADDING ITEMS TO CART WORKS NOW:
Currently, when you click on the 

 or 

 buttons on any material, the quantity of your items changes and items are automatically added to your cart.

WHAT IS CHANGING?
We are introducing an 

 button on all material pages.
From the 13th July, you will still have the

 or 

buttons available in order to change the quantities you require, but clicking on them will no longer automatically add or remove items from your cart. The 

 button will need to be clicked before any item is added to your cart.
The default quantity of each product will be set at 1. If you have already added materials to your cart, you will see the quantity you've added reflected in your cart, which you can see by clicking on the cart icon in the top right of your screen.
Note that once you have added items to your cart, the quantity on your product list screen will revert back to the default of 1 quantity.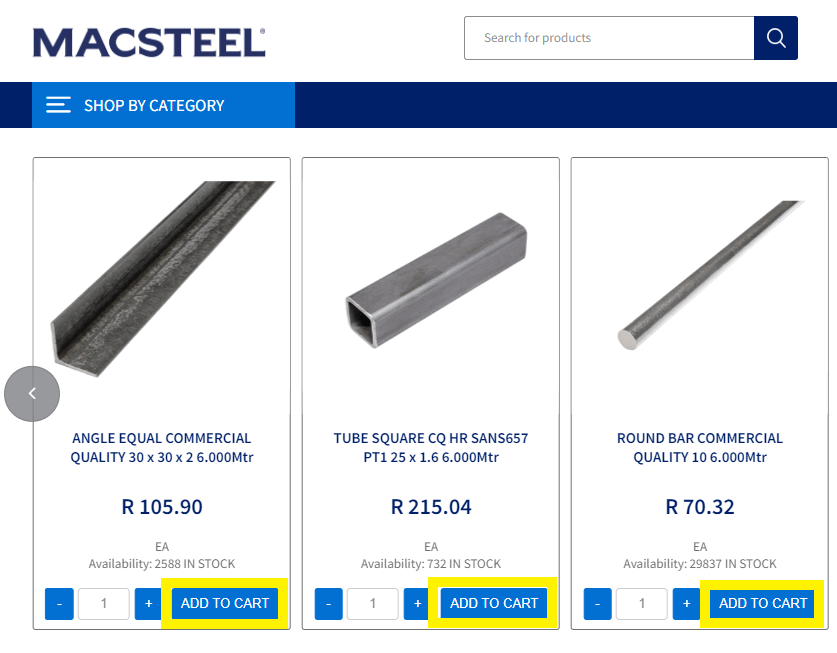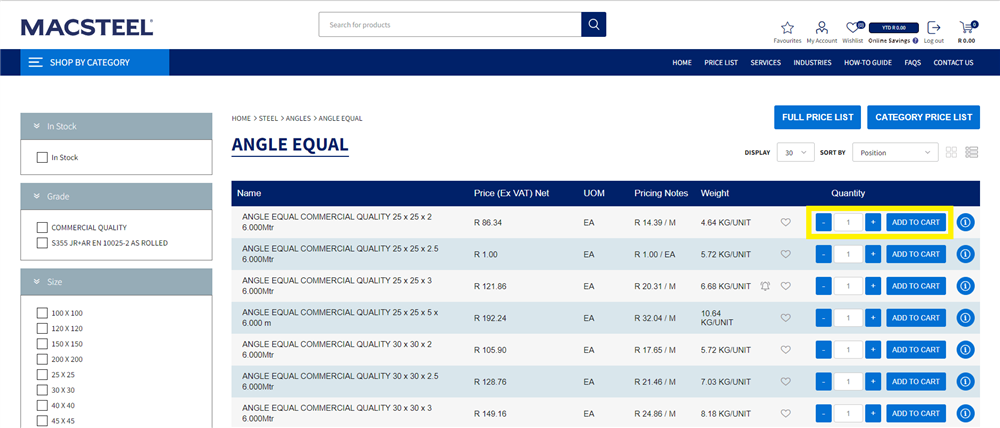 WHEN IS THE CHANGE HAPPENING?
You will see the change when you log into the website on Wednesday, 13th July 2022 .
WHY ARE YOU MAKING THIS CHANGE?
We would like to align the Online Shop with best practice in the industry, and also give our customers a better user experience.
If you have any questions, or need assistance, please feel free to reach out.
The Macsteel E-commerce Team
011 871 0300